E

-lists and Blogs
Czech Heritage Society of Texas on Facebook
Czech Costumes blog (by Sharon Middlebrook)
Center for Russian, East European & Eurasian Studies Facebook Page 
Svacina Blog (by Dawn Orsak)
F

estivals
About Texas Food and Music Festivals (from gotexas.about.com)
Czech Heritage Society of Texas: Bexar County Chapter Events Page
Victoria County Czech Heritage Festival
G

eography: the Czech and Moravian Lands
Map of the Lands of the Bohemian Crown from the 14th century till 1742
Map of Bohemia (2000)
Map of Moravia (I.A. Comenio)
Mapa zemí československých (1919)
Map of Carte Ethnographique Des Pays Tchéques
G

eography: Texas
Early Czech settlements in Texas by Drew Patterson
Guide to the Czech Communities in Texas compiled by Cindy Harvey Neal
Texas State Historical Association and Czechs
The Geography of Language Shift: A Quantitative Cemetery Study in the Texas Czech Community by Matthew Juge (Map of locations with central Texas Czech cemeteries included)
West, Texas:  Czech Point of Central Texas  
H

eritage and Geneology
Czechoslovak Genealogical Society International
Czech Heritage Museum and Genealogy Center (with SPJST Library), Temple, Texas
The Czech Heritage Society of Texas
Czech Heritage Society of Texas Bexar County Chapter
Texas Czech Genealogical Society
Texas Czech Heritage and Cultural Center, La Grange, Texas  
History at Home: A Basic Guide to Genealogy

A Genealogy Guide 

A Genealogist's Guide to Tracing People from Our Past

Genealogy Software and Resources

Genealogy Research Strategies

Finding your Family from Ships' Passenger Lists

Studying Genealogy through Ellis Island Records

Texas Czechs Jan and Ferdinand Pribyl -- Letters and Artwork of our Moravian Ancestors by James Harris & Bette Stockbauer-Harris
H

istory
Czech Texans in the Texas Almanac
Czech Influence in Fayette County, TX
La Grange Svoboda campaign issue, August 20, 1892. Texas Newspaper Collection
Texas State Historical Association's Background of Czech Settlement into Texas
The Czechs in America: Chronology. Library of Congress European Reading Room (by George Kovtun)  
L

anguage
The Czech National Corpus Institute (Český Národní Korpus)
Ústav pro jazyk český Akademie věd ČR (The Institute for the Czech Language at the Academy of Sciences, Czech Republic)
The Czech Linguistic Atlas
Český Jazykový Atlas (Parts 1-5); Parts 1-5 available online!
Balhar, Jan & Jančák, Pavel et al. (1997, 2012). Český jazykový atlas 1-5. [The Czech Linguistic Atlas 1]. Brno: Ústav pro jazyk český AV ČR.
Image: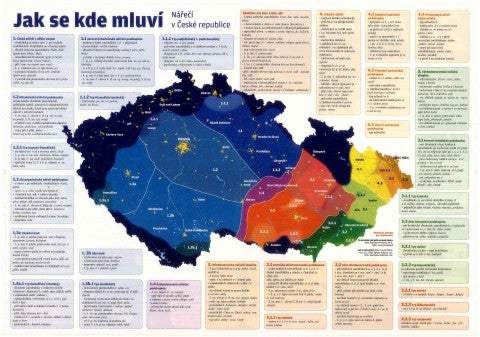 M

usic
Friends of Old World Music: Links
Jimmy Brosch remembers 20 legendary Texas Czech polka bands 
Texas Czech Music (www.texasczechs.com)
Texas Polka Museum, Schulenburg, Texas:  
Texas Polka Bands Currently Performing  
O

ther Czech-American Resources 
Chicagoland Czech-American Community Center
Czech Language Programs and Czech as a Heritage Language in the United States (Simone J. Hrouda, Portland State University, Oregon) Embassy of The Czech Republic, Washington, D.C.: 
P

eriodicals
Search The Portal to Texas History for Texas Czech Periodicals
Archive of Czech Periodicals

Nebraska newspapers (Wilberské listy, Pokrok západu, Přítel lidu, Ozvěna západu in Czech)
To Users:
And much more! Please send your favorite links related to the history, genealogy, culture, and language of Czechs and Moravians in Texas and of American Czechs to texasczechproject@gmail.com!